Paros island is the key to start your sailing trip from the heart of Cyclades. Either your yacht lays in Parikia port or Piso Livadi bay you are only a breath away from the famous Mykonos island, Shinoussa, Milos and many more other stunning islands of unique beauty.
You can reach the Paros island daily by ordinary or Highspeed ferries from Piraeus and Rafina port.
Paros island has also an international airport and there are daily flights from International Athens airport.
Parikia is located at the west side of the island of Paros. Approaching Parikia bay, care is needed for a number of little islands, reefs and above-water rocks.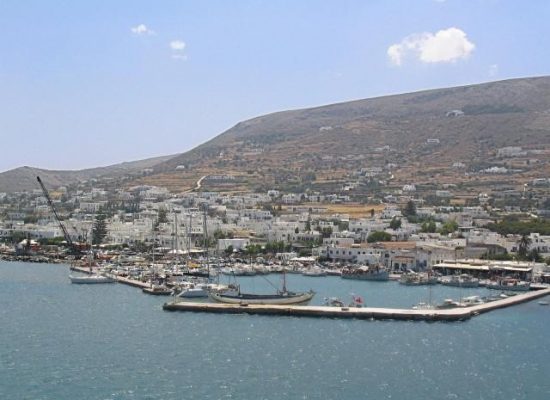 Cyclades islands
The climate is typically Mediterranean with hot and dry summers. Spring lasts for approximately two months and the summer is mild with the Meltemi winds blowing from the sea. The last ten days of July up to the first ten of August are characterized by the high temperatures, which is the warmer period of the year. Autumn is long with high temperatures that can last until mid-December. Wind in Cyclades Islands is usually stronger than the rest Aegean region.
The small fishing port of Piso Livadi is located at the east side of the island of Paros, 17 klm south-east of Parikia port.